Back to News
Facilisgroup Takes an Active Role in Building The Future With Facilis Connect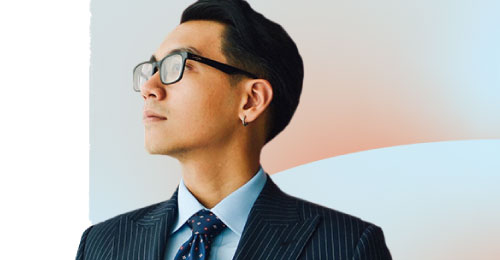 Committed to Growth
Facilisgroup, has always taken a proactive approach towards innovation within the Promotional Products industry. While that may often be in the tech/software space, Facilisgroup is committed to the long-term potential, growth and success of each of their 185+ distributor partners. On that note, Facilisgroup is proud to launch Facilis Connect, a service dedicated to preparing, assisting and facilitating merger and acquisition opportunities for its partners.
The last 18-months has created a particularly interesting landscape within the industry. While some distributors have struggled to adapt, others have made it their mission to adjust and prosper. For some, it has accelerated an exit strategy following years of success. For others, it is proving to be a prime time for growth. One thing is for certain: for many of these businesses, this is their first time thinking seriously about selling or buying, and to navigate these waters alone is a daunting task to say the least.
Facilis Connect – business matchmaking
That's where Facilis Connect comes in. Whether preparing for a sale, or looking to acquire within the industry, Facilis Connect assists partners through the importance of due diligence so all parties clearly understand their respective opportunities and risks, and if appropriate, can lend its expertise and influence throughout the entirety of the process. Through its extensive network of partners, Facilis Connect can identify potential partners for those looking to buy or sell, even hosting events dedicated to matchmaking," where several buyers and sellers spend time with each other in a one-on-one setting. These events provide a convenient, privacy-conscious way to break the ice towards one of the most significant decisions a business owner can make.
"Wherever our distributor partners are at in their entrepreneurial journey, Facilisgroup wants to be there to help,"

David Rehg, Senior VP of Business Operations with Facilisgroup.
"If they're looking to grow through acquisition, Facilis Connect is there to lend a hand. If there's a desire to exit, we can assist at that stage as well. Essentially, we can help make the connections and introductions necessary for a business owner to confidently take that ever-important next step, said Rehg. " Following recent launches of new, innovative software solutions, Facilis Connect is just the latest way that Facilisgroup delivers value to its members, relying on its vast experience in the M&A space to take an active role in something often unfamiliar to many business owners.
Piqued Interests
The service has immediately piqued the interest of many Facilisgroup distributor partners, who are understandably quite optimistic and excited by this latest development.
"For a company like ours, now is a good time to grow through acquisition," said Sam Riden, CEO of The Specialty Company. "But when taking a big step like that, it's important to have the help of someone you trust. Facilisgroup has saved us a tremendous amount of time and effort by helping identify companies who may be interested in selling and assisting in those important first steps towards a successful acquisition."